China Chengtong and CEEC signed strategic cooperation agreement
Department of Strategic Development 2022-03-06
On March 4, China Chengtong and China Energy Engineering Corporation Limited (CEEC) signed strategic cooperation agreement at the Group's headquarters. Zhu Bixin, China Chengtong's Secretary of the CPC Committee and Chairman, and Song Hailiang, his CEEC counterpart held a meeting prior to the signing ceremony. Wu Chunli, CEEC's Vice President and Huang Jing'an, China Chengtong's Vice President signed the agreement on behalf of each side. The meeting and ceremony were also participated by CEEC's General Accountant Li Lina, China Chengtong's General Accountant Chen Yong and General Counsel Tang Guoliang.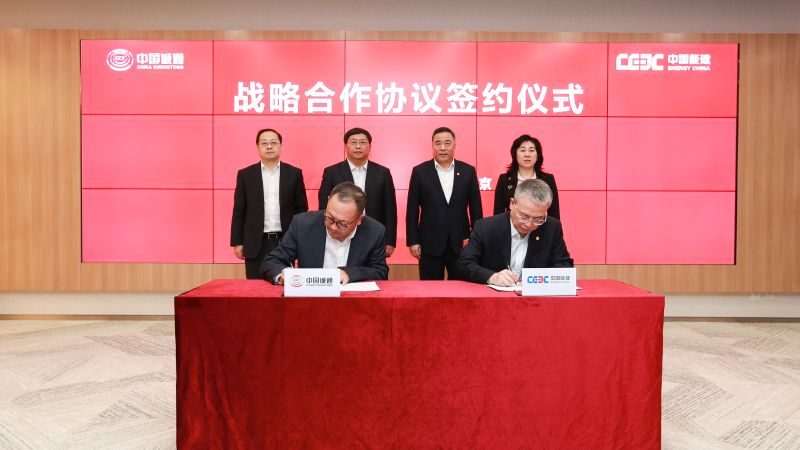 Zhu Bixin welcomed Song Hailiang and the delegation and introduced China Chengtong's history of development. Zhu stated that China Chengtong has been constantly improving its four capital operating platforms, namely fund investment, equity management, assets management and financial services and its capability in the incubation of strategically important industries. Pilot reform is a unique feature of operating company and China Chengtong can learn from CEEC's achievements in reform and measures in transformation maintained over years. China Chengtong and CEEC should work more closely in fund investment, industry and finance integration, and new energy areas to jointly promote transformation and development and contribute to value preservation and appreciation of state capital and the structural reform of national economy.
Song Hailiang extended his thanks to China Chengtong for its trust, support and assistant to CEEC. Song stated that over the 14th Five-Year-Plan period, CEEC has invested more into the development of digital economy, sharing economy and green and low-carbon economy to further enhance its quality-oriented development. China Chengtong as the state capital operating company has provided strong support to CEEC's reform and development. In the future, the two sides should establish a long-term communication mechanism to further explore their development potentials and work more closely in fields like capital operation, assets management, equity management, new energy industry and international business, so that the two companies can thoroughly implement the national energy strategy, achieve the goal of 'carbon peak and carbon neutrality' and finally realise high-quality development.
The strategic cooperation agreement requires the two sides to carry out cooperation in key areas such as fund investment, industrial and financial integration, assets management and international business basing on the principle of 'mutual support, resource sharing, integrity and win-win outcomes and jointly promoting development'.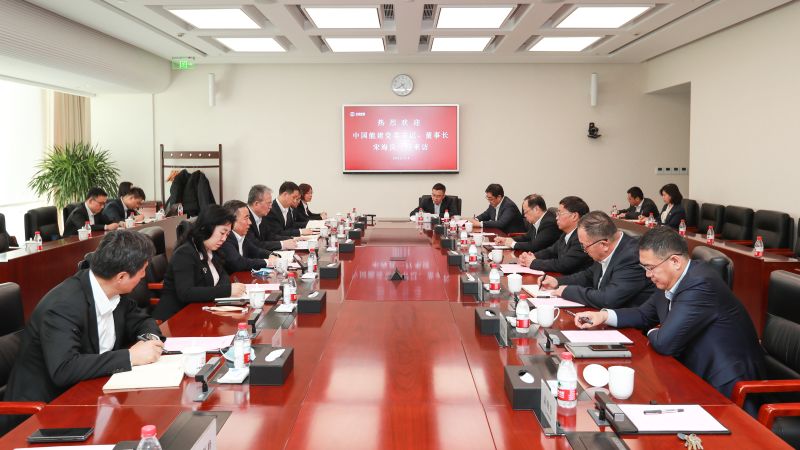 Head of China Chengtong's General Office, Department of Strategic Development, Department of Operations and Management, Department of Financial Services and CCT Fund, and relevant personnel from CEEC attended the meeting and the signing ceremony.